Digitally, Savvy generation Gen Z is developing quickly. And with that, they are beginning to work and develop rapidly into a big and significant consumer group.
Today, brands must start utilizing the visual strength of social media platforms and digital marketing methods to attract and engage with Gen Z customers with messages that display diversity, individualism, and originality and change their traditional marketing narrative in order to survive and thrive.
Brands must target Gen Z by thinking like them and recognizing their expectations if they want to connect with this new generation.
In this blog, we've curated and discussed 3 companies that Generation Z consumers adore and how those brands are creating Gen Z-focused marketing campaigns.
The tracking, targeting, and retargeting of young consumers is getting old.  Gen Z  seek out a private setting where they can be themselves, socialize with their friends, and indulge in their passions.
Without using sponsored advertising, Discord makes money from its "Nitro" premium services, which provide more functionality, customization options, safe spaces for people to discuss their interests, and even the ability to organize online events.
This enables the fastest-growing age on the planet, known as Gen Z, to customize the experience around their interests and hobbies, creating a personalized, online "third place."
Gen Z is also especially drawn to this chat software since it may be the most lonely generation yet and it desires to blend in.
In fact, 70% of Zoomers joined a group to feel like they belonged, demonstrating the desire of this generation to connect around common interests.
They no longer desire to merely click "like" on posts. They seek to be understood and heard.
These digital natives seek out their social circles online as a result of their need for connection, and Discord saved the day.
Discord stands apart from the majority of social media networks in that it enables users to not only communicate but also build vibrant, private, passionate, and empathetic communities for their followers
The need to be both unique and socially accepted at the same time is a trademark of Generation Z customers.  Because of this, Shein's appeal to Generation Z has been very strong. Under-25s today don't react to pull and push factors in the same way that their parents or elder siblings did.
SheIn has chosen well to target this population in a number of ways. SheIn has mastered the technique for influencing these teenage people's social circles.
Shein is tapping into social media marketing strategies to reach out to the generation who grew up with it. The ever -multiplying Shein hauls feed TikTok's algorithm and perfectly match and keep pace with Gen Z's other obsession: TikTok.
Because of its rapid growth, the company has been able to quickly raise production numbers and take advantage of economies of scale. And Bravo! Getting trend-driven clothes at incredible prices is worth it for their main Gen Z customer.
Similarly, Gen Z-ers are more inclined than earlier generations to be devoted to equality, diversity and strengthening local communities.
Shein serves their need as it strikes a balance between the social and the conscious and has embraced creating lively communities of like-minded customers across its channels and strongly advocate body acceptance and community-building.
Thus, Shein is a favorite among Gen Z because its initiatives are grounded in real knowledge that Gen Z values.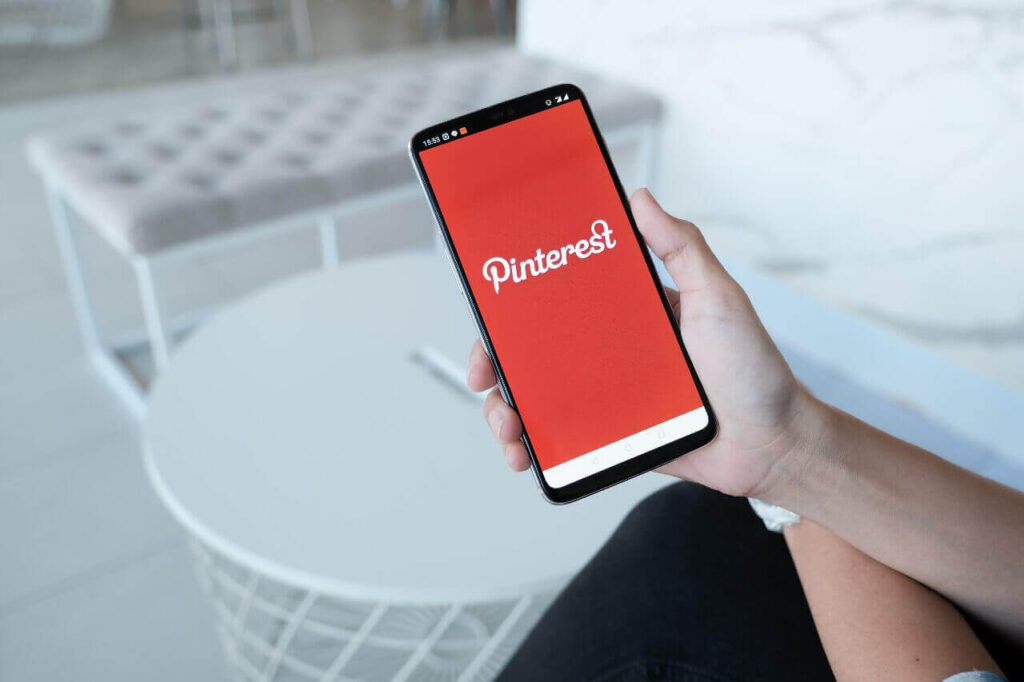 Generation Z is fearful of the future but open-minded, ambitious, innovative, and impatient. Because they are at a transitional point in their lives, Pinterest enables them to imagine and create their ideal selves.
Pinterest gives a different kind of interaction to Gen Z than other platforms. Instead of posting about the past, Gen Z uses it to make plans for the future.
In reality, the majority of Gen Z users use Pinterest each month in search of motivation to foster personal improvement.
They use the site as a life planner and create boards with headings like "career development" and "2023 objectives."
Due to its trends being ahead of the curve, Pinterest has always had a significant advantage over other platforms.
In a similar manner, Gen Z is all about identity and self-expression. They are searching for things that truly represent them, whether it be in terms of cuisine, drink, or fashion and beauty—anything that gives them a platform to celebrate their uniqueness is a win-win for them.
More than half of Gen Zers claim to be concerned about their appearance, and through Pinterest searches for "streetwear fashion," "indie outfits," and "baddie outfits," they have created a distinctive and intensely personal image.
Pinterest facilitates a stronger connection between younger customers and brands as Gen Z explores companies that can increase the appeal of their products.
Also Read:- Top 10 Digital Marketing Strategies For Clothing Brand.