You can hardly find anyone, who might not have heard of Facebook or even Instagram. Social media in Nepal is booming like never before. And, It's the perfect time to get your business up and running on major social media platforms. Before getting into the scene, let's understand the basics; social media is beyond Facebook and Instagram. Almost forgot, and Tik-Tok too.
Now, that we have got the major stigma out of the way, let's dig into the digital world of connection. The number of social media users in Nepal increased by 3.0 million (+30%) between 2020 and 2021. ("digital-2021-nepal"). This means there are 44.2% of the total population on social media. It presents a humongous opportunity for brands to connect with the majority of their target market with ease and with comparatively low investment.
What's So Interesting About Social Media Marketing?
Social Media lets you, mass target your audience or target a niche group according to the nature of your communication. Without a second thought, Facebook is the most widely used platform in the world. Facebook outranks other platforms here in Nepal too, followed by YouTube, messenger, Instagram and Viber. 
The use of social media in Nepal is growing exponentially opening up a new roadmap for businesses to connect with their target audience. Brands are gradually understanding the importance of digital presence. Most of the brands are already in the social media space but the majority of them do not know how to approach social media and make the best out of it. Every social media platform has its own unique identity. They are designed for specific purposes. This knowledge is the core of social media marketing.
If one of your communications is performing well on Facebook does not necessarily mean, it can perform in a similar manner on Instagram. People use different platforms for different purposes. You need to tailor your messages accordingly. Only when your messages are tailored on the basis of the platform, your communication gets picked up by the algorithm and the chances for it to perform better increases. Let's dig into each platform separately.
For many, Facebook is the internet in Nepal. So, are you reaping the maximum benefit out of Facebook?
A Facebook page is where your brand comes alive. It is where people interact and engage with your brand. Your business is able to raise brand awareness, collect sales leads, advertise and communicate with those users who seek your customer service. Facebook helps you to drive inbound traffic. 
What's Inbound Traffic?
Well, it's about generating content that's helpful and relatable to your audience. When inbound traffic increases, it indicates that people are interacting with your brand. This is one way you can increase your digital presence. The other way is promotion. It is very efficient to advertise on Facebook. It doesn't cost much and you can choose whom you want to advertise to.
That's how easy online advertising on facebook-ads has been for advertisers. But you should always keep in mind about the advertising guidelines on Facebook and should strictly follow it, if you want your page to be performing well.
Instagram is a major player when it comes to targeting gen z and the young millennials. It is more focused towards lifestyle rather than information sharing. Many youths have switched to Instagram because Facebook has become cluttered and full of the older generation (or simply put, full of family members). The algorithm is set accordingly.
More boring information does not work well on Instagram, rather a fun content including facts or memes or aesthetic looking pictures might do wonders. But it's important to note that Instagram is evolving. The head of Instagram, Adam Mosseri recently said that Instagram is no longer a photo sharing app. This means that it is focusing more on videos that entertain. From now on, we can expect to see videos performing better than photos.
Influencer marketing is another fun part of Instagram. In Nepal, the influencer marketing trend seems only to grow and Instagram is the perfect platform to go for it. Many influencers in different fields have started emerging and many brands are pursuing them for their promotions.
So, make sure you are on a look out for the perfect influencer on Instagram to endorse your product. Fortunately, Facebook made a smart move and acquired Instagram. The digital ad on Instagram runs through Facebook ads. The key part here is to make sure you've got both of your pages linked. careers in social media marketing just jetting better.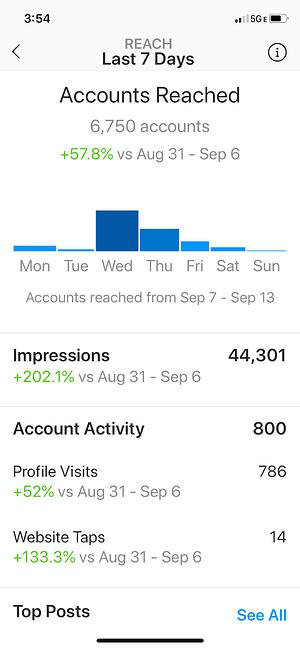 Tiktok, despite being the newbee is taking over the market like a wild storm. It has gained insane popularity in a short time. TikTok has about 1 billion monthly active users. ("tiktok-statistics"). And over half of the users are gen Z. Gen Z is one of the most diverse generation with high levels of digital knowledge, social awareness and high propensity to be expressive.
Why has Tiktok gained so much popularity?
It's simple, when the market was getting bored of photos on social media, they launched as a video sharing app. Tik tok enables it's users to be creative with it's AR graphics, stickers, and other editing features. The market embraced tiktok instantly.
A lot of TikTok influencers, and even TikTok celebrities we have. Brands are also getting themselves in the tiktok space. We can see a lot of brands going for influencer marketing. Whether, it is a factory tour or simple process video, brands have started to make their TikTok presence. It's a great platform, if we can go about it right. If you don't know how to start, here are some of the content ideas:
Short tour videos
Process videos
Customer testimonials
Educational videos
Hashtag challenge
Partnering with influencers
Tap into the trends
Create your brand filter.
So add another app to your social media marketing portfolio. Get in Tiktok.
YouTube is another popular platform which started out in 2005 as a video sharing app. Now 2.29 billion people are active on YouTube. Unlike other social media, YouTube has a diverse pool of users. Your mother might be as hooked as you on YouTube. As social media marketing is gradually hiking up, brands have started using YouTube to their benefit. Vloggers with great contents and great prospects are emerging.
Brands are sponsoring them for their visibility. Recently, Phoenix college sponsored a refreshing trip to a group of its students. The group included well known YouTubers, Sisan Baniya, Paras Khadka and Binayak Kuikel. A week after its release, the video has gained 246k views. All the young people now know how good the college treats its students. Marketing on point. ("Youtube").
Similarly, when 2pm was launching, they too invested in YouTube marketing. They started with a spicy noodles challenge which later on became a phenomenon for content creators to make videos about.
All in all, YouTube has proved to be an effective way of marketing. So, make sure you keep them on the list as well.
Even our grandparents know how to use viber. Family matters aside, Viber has become a great social media platform for brands to market their products and services on. Big brands like eSewa, Vianet, Ncell etc have been a constant on Viber.
Because Viber is a phone call/ text app and is mostly used by families, you can find similar brands being active on it. A youth centered fashion brand can find it hard to generate ROI while marketing on the platform. Again, analyzing the audience and your core communication comes into play.
We can usually find post call display ads on viber. But recently we've started seeing some great new ways to market on viber. Social media marketing For instance, creating your brand centered stickers. Esewa has taken the game a step further by integrating the fund transfer function in viber.